3 bed  |  2 bath  |  1,000 sq. ft.
3 bedrooms and a walk-in closet? Yes, please!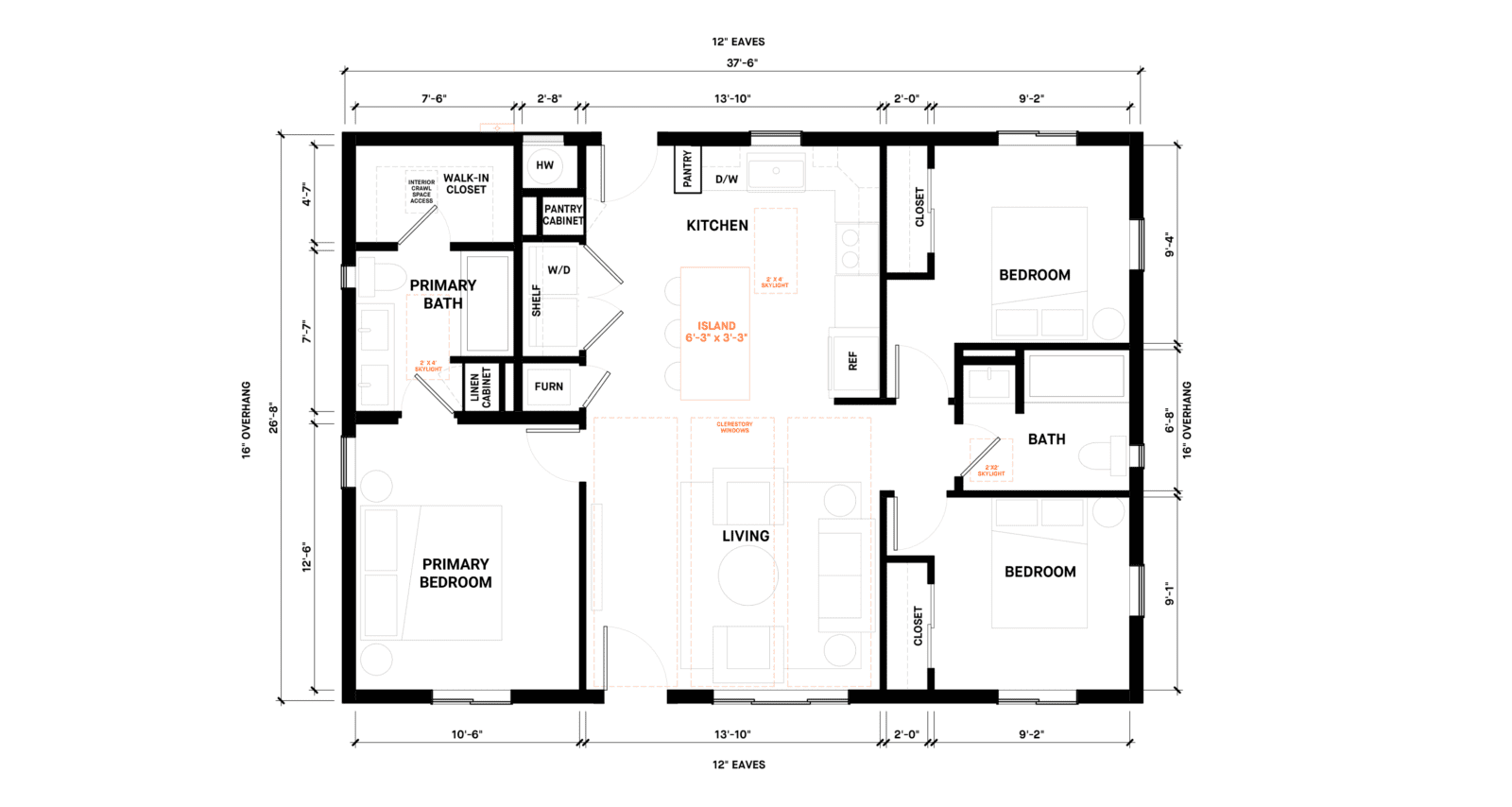 The 1000b has a 38' x 27' footprint.
High-end features in a budget-friendly home? You bet.
All of our homes come standard with these features.
Design your dream ADU and get a quote in a few clicks.