How ADUs Help Solve COVID Housing Problems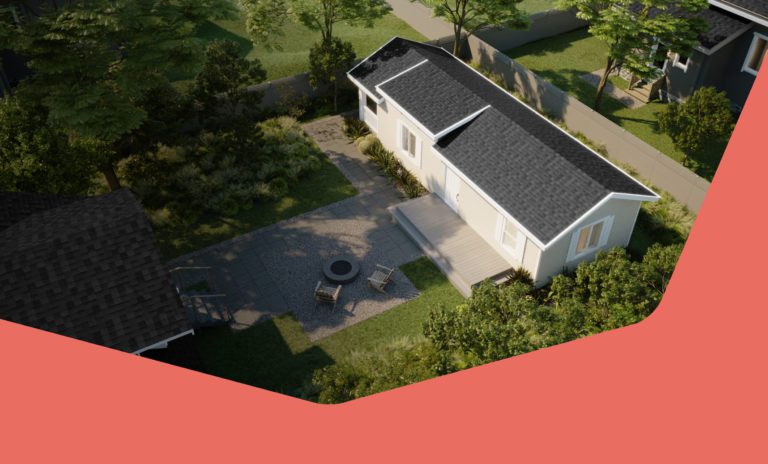 Too much togetherness can drive anyone up a wall—and in the time of COVID can even be deadly. Whether you're craving more elbow room after months of sheltering in place, need to self-quarantine to keep the rest of the family safe, or want to bring a vulnerable older family member closer, here's how an accessory dwelling unit (ADU) can solve your pandemic-related housing problems.
ADUs increase workspace and personal space

Of course you love your family. But maybe you don't love listening to the kids hoot and holler while you're trying to work, hearing music or the TV blaring at all hours, or tripping over the dog at every turn. Get the peace and quiet you need by installing an ADU that's close enough to keep you nearby but a world away in terms of privacy. It just might be a game-changer for your productivity—not to mention your sanity.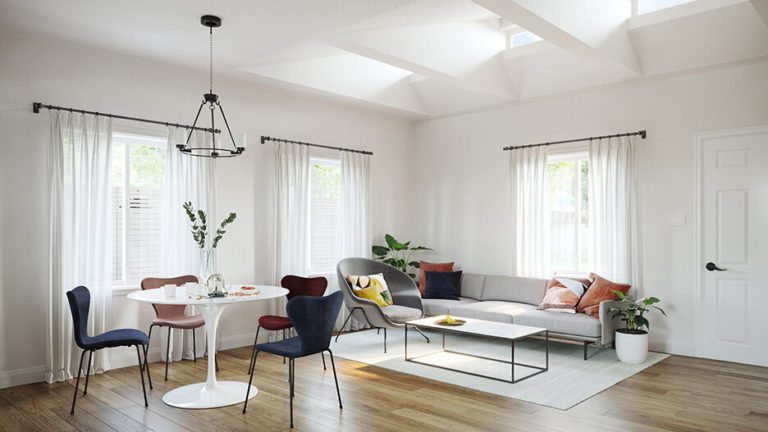 ADUs let you self-quarantine safely and comfortably
Self-quarantining is advised for anyone possibly exposed to the virus. And if you're at a higher risk of exposure on a daily basis, self-quarantining might be a way of life. But what if your home is maxed out? Before you measure the bathtub for bedding, consider adding an ADU to your backyard. With a bedroom, kitchen, full bath, and even a washer and dryer, you can be safely separated and as comfortable as everyone in the primary home—maybe even more so!
ADUs let you care for older loved ones
Nursing homes and senior living facilities can feel like a Petri dish for the virus. Add in precautions such as no visitors and no socializing, and these "homes" can feel more like prisons. And loneliness and isolation pose big risks to physical and mental health, especially for the elderly.
Those risks hit home for Paul Gigliotti of Pleasanton, California. Pandemic precautions meant his 86-year-old mother hadn't "been able to get out and see people," he says. "She's been lonely."
He built an in-law unit for her because it was the fastest and most affordable option to bring her home without sacrificing comfort, independence, or safety.
Bonus for parents: Children bouncing off the walls from all the sheltering in place and distance learning? A grandparent living right next door can take over on a moment's notice while you enjoy some well-earned "me" time.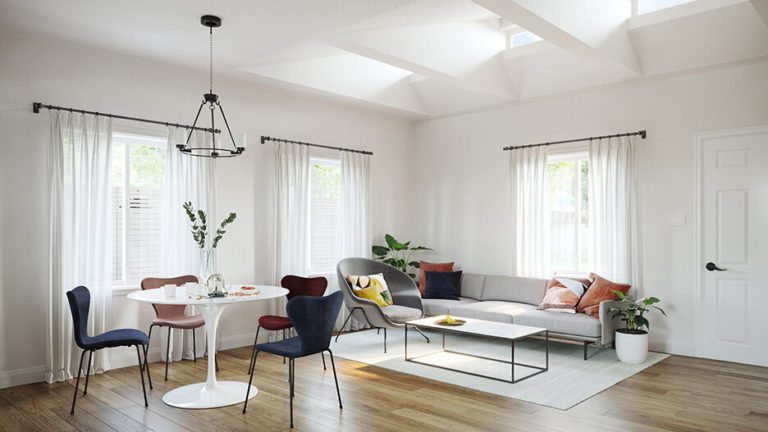 ADUs house college-age kids coming home
So you turned your college-bound kid's room into a workshop or home gym, and now they're coming back to visit—or even to live. Where will they sleep? Before you say, "The couch, of course," consider that crowded dorms and parties elevate the risk of COVID-19 transmission, and someone without symptoms can still be a carrier and infect others. Keep your nest safe and everyone comfy by installing a prefab home in your yard.
Bonus: ADUs can boost income
Maybe you don't need extra space but you do want extra income. With high unemployment rates, businesses closing, and financial uncertainty everywhere you look, who doesn't? Building a backyard home expands your options: It can bring in more money every month now as a rental property and be a valuable long-term investment. Villa's models start as low as $199,000 for a one-bedroom home, including every step of the process (yes, even permits and site prep). And an ADU may be easier to finance and take less time to build than you think.
Interested in having more space or income?
Get a free assessment from Villa to see if an ADU is right for you. It takes just a minute, and not a single string is attached.