How Much Does It Cost to Build an ADU?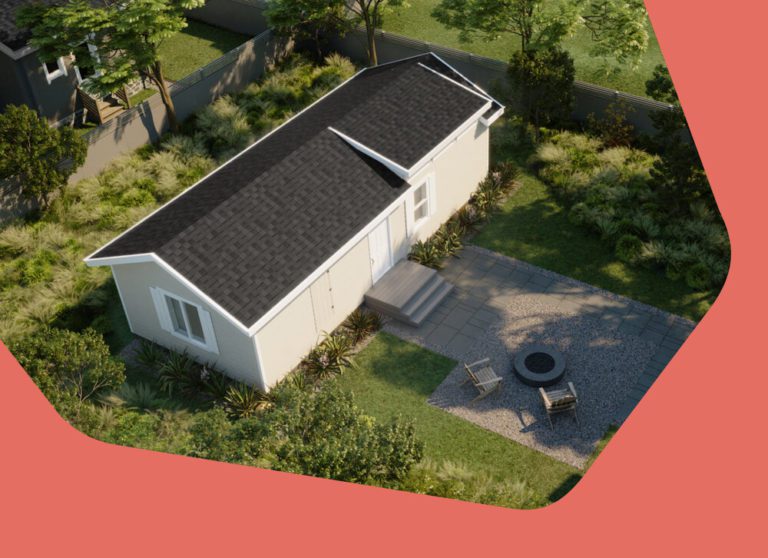 Cost is understandably a top consideration when you're trying to decide whether to add an ADU (accessory dwelling unit) to your yard. Our unit prices start at $119,000 for a one-bedroom homes. Three bedroom homes start at $189,000. We have 10 models to choose from, all with customization options. Check out all our units with floor plans here.
How do I know what the total project will cost?
When you build with Villa, we'll share estimates for everything you need for your project including site evaluation and prep, permit creation and submission, the foundation, trenching, the fully completed unit with fixtures and appliances, delivery, utility connections, and the final inspection. If there are upgrades you choose or extra work for your property, we'll help you understand that upfront so there aren't surprises later on.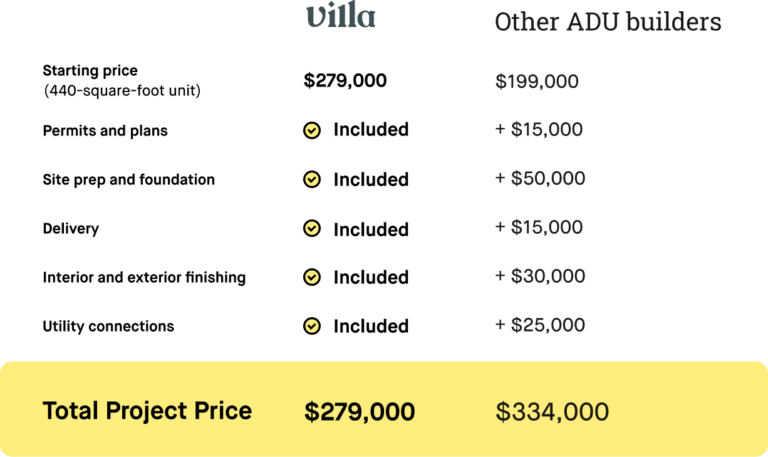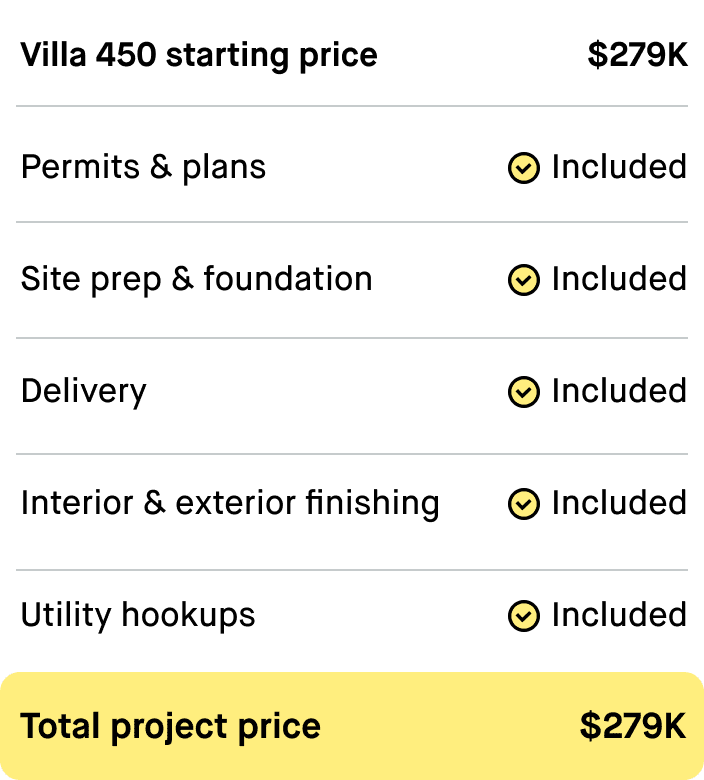 Don't forget property taxes and insurance
The good news is that in California, an ADU does not require your primary home's value to be reassessed—ADUs do not trigger Prop 13. Your property tax will be recalculated based on a blended assessment, which should increase your annual property tax only by about 1 percent of the value of the ADU project. The base value of your existing primary dwelling will stay the same.
As for property insurance, whether you get an extension on your primary home's insurance policy or a separate policy for your ADU, make sure to include the added cost in your calculations.
Want to learn the ADU price for your specific site? Start by clicking the button below to get a free, no-committment instant quote.