Exceptional Opportunities for Multifamily Investors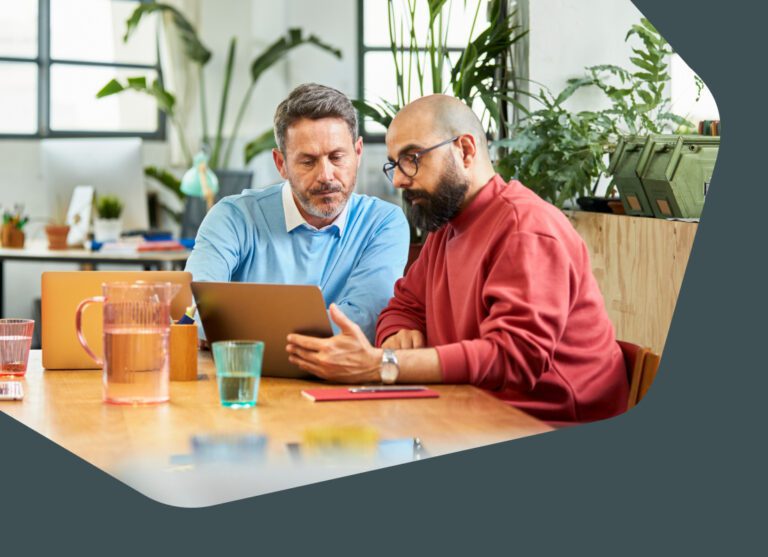 A world of opportunities opened up for multifamily investors when California overhauled its regulations for ADUs (accessory dwelling units) in 2020 and 2021. Learn about this unprecedented market and the benefits of working with Villa on multifamily property investments.
New state laws benefit multifamily investors
Each multifamily property can now add up to two detached ADUs. Plus, each can have have at least one ADU conversion for every four units. That means a duplex can add two detached ADUs and one conversion ADU, for a total of five units. An eightplex can add two detached ADUs and two conversion ADUs, for a total of 12 units.
And that's not all. Setbacks, parking requirements, and fees have been eased or removed. Permitting costs have been lowered too, and permits must now be approved or denied within 60 days.
Prefab maximizes profits
The efficiencies of factory-built construction allow for lower costs without sacrificing quality. All of our prefab ADUs meet or exceed HUD code standards and undergo rigorous inspection. And customization is available. We even offer an especially cost-conscious design package specifically for investors.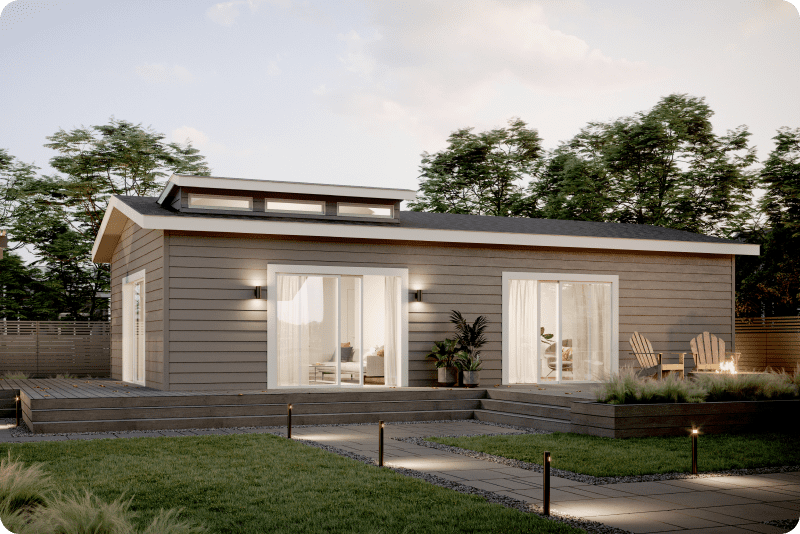 Faster timelines allow faster returns
Our multifamily projects typically are completed in just nine to 12 months. Sometimes it takes longer due to utility upgrades, depending on the jurisdiction, but our timelines are still some of the fastest around. That means you can start earning rental income sooner than with site-built construction.
Plus, we open escrow in month eight and usually complete builds by month 13, tying up your money for only a short time. If you lease your unit by month 10, you could get a return on your capital investment just five months after funding escrow for the project!
Predictability lets you plan accurately
Our factory-built housing virtually eliminates construction guesswork and delays. Compare that with site-built construction, which is subject to weather delays and other potential surprises during building. And the price of each unit is all-inclusive, covering everything from plans and permits to site prep and even appliances.
Full service simplifies the process
We handle every stage of the project, including dealing with city agencies and utility companies. We're also experts on ADU regulations and can consult on properties you're considering. We even know the jurisdictions most favorable to building ADUs. This saves you time and eliminates guesswork.
When you're ready to talk finances, we can connect you with both traditional and alternative lenders. We have expert knowledge of the lending environment.
Transferrable home warranties minimize repair costs
Silvercrest provides a 7-year renewable, transferrable warranty on over 30 items in each ADU, including central heating, air conditioning, plumbing, and electrical systems as well as appliances. There are also manufacturer's warranties on roofing, siding, and more. All these warranties minimize repair costs and budget surprises, offering peace of mind.
Got a property in mind?
Click the button below to get a property assessment. It's free, and there's no commitment.