Book your Villa model home tour!
All of the home, none of the hassle
The largest and fastest-growing provider of ADUs in California.
Backyard homes with a world of possibilities
More
space
, more
income
, more
possibilities
: Unlock your backyard's potential with Villa.
Built with a
streamlined process
A construction zone in your backyard for months on end? No thanks! Villa builds in a precision manufacturing facility then delivers directly to your backyard.
Open and inviting
living spaces
Rooms designed around how life moves. Dual-pane windows bring in ample natural light. Want more? Adding skylights and sliding glass doors is just a click away in our design studio.
Kitchens for your
main home to envy
All our homes come standard with fully-equipped kitchens featuring stainless steel appliances, high-quality countertops and shaker cabinets.
Enjoy your
daily routine
Our bathrooms include countertop vanities, mirrored medicine cabinets, and high-efficiency toilets. Choose a shower or bathtub combo in our design studio!
A bedroom or
an extra room
Enjoy a primary bedroom with an attached bath and walk-in closet. Bedrooms can be used as a flex space too. Den, office, gym—how you ADU is up to you!
Your vision, our expertise
Whether you're looking to house a single person or an entire family, we've got you covered with 20+ floor plans and an interactive design studio to make it truly yours.
With our proprietary technology we've designed a way for you easily discover homes that fit your exact lot size. Drag, rotate and have fun placing homes on your property!
Our homes are expertly crafted with comfort and style in mind and come standard with high-quality features and finishes. But don't take our word for it. Have a look around!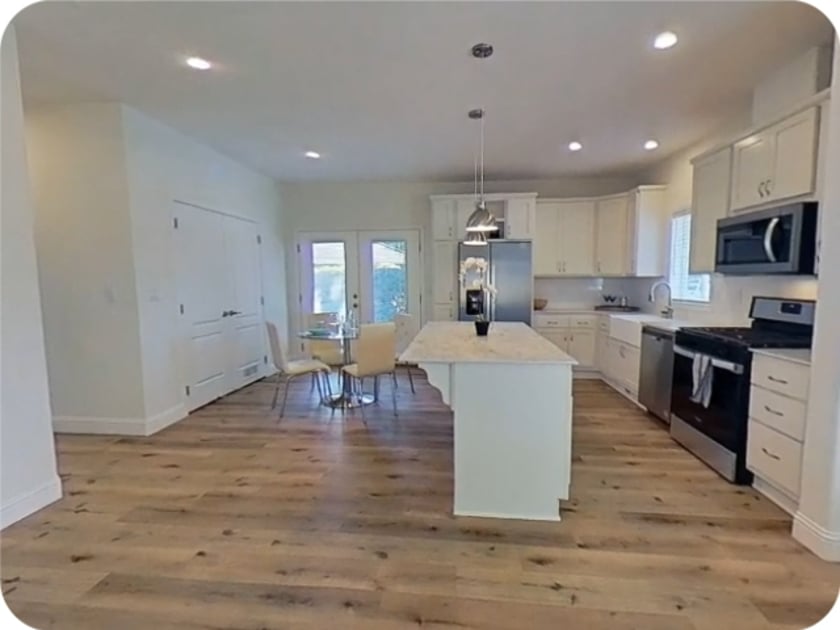 Had Villa construct an ADU in our yard for future family needs and immediate flexibility. We love the product and team. If you are looking for a high quality product at a great price, give Villa a try.
Villa built an ADU for me in Danville. I was very apprehensive at the beginning but they gained my trust and confidence in them as project progressed and completed. I would hire them again to build another ADU for me.
We had Model 750 built in our backyard and it's amazing. My favorite part of this experience was when the ADUs' being lifted up to the backyard.
This was a very easy build. Good communication, good oversight and very thrilled with end product. I would highly recommend Villa
Have built multiple ADUs for my projects. Great company and great product!
Flexibility is key for us. Whether it's entertaining guests or hosting a party and eventually as our parents age having them stay close to us. We can do all these things with an ADU.
I LOVE that [my Villa ADU] has a kitchen. It's affordable, included in their design and it all came together. And it was so cool that it came with all the appliances already installed.
Explore our completed projects
See why people love building with us.
Design your dream ADU and get an instant quote in a few clicks!