Yes, You Can Customize Your Prefab ADU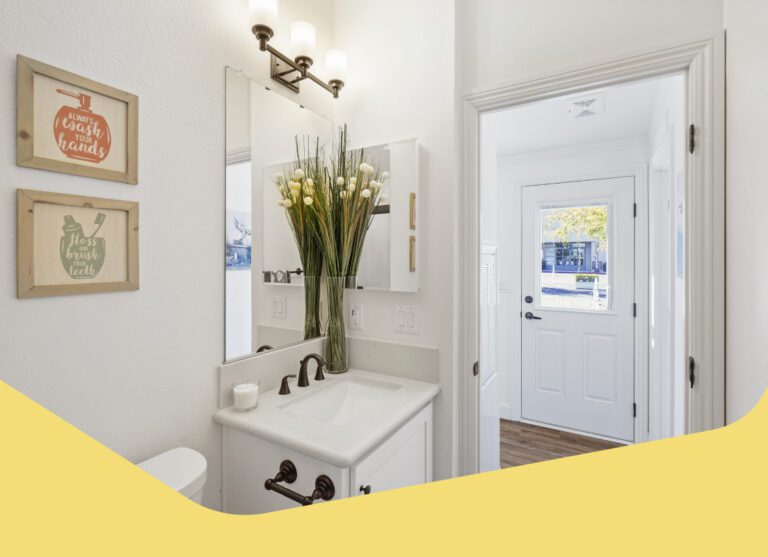 If you're looking to build a prefab ADU (accessory dwelling unit), you may be drawn to the production and installation efficiencies or expedited timeline. Or maybe the affordability compared to stick-built construction appeals to you. But did you also know that you can customize several features of our prefab ADUs? We offer choices among some standard features as well as optional upgrades for an additional charge.
Customizable ADU floor plans
We offer 10 standard floor plans for units ranging from 440 square feet to 1,200 square feet. We'll help you understand any additional site work costs for your property. Those floor plans aren't set in stone, though. For each one, you can choose:
An alternate kitchen layout
A mirrored layout
Larger windows
A sliding glass door
For the largest six models, you can choose a second bedroom or a den. For the H1200a, which is 1,200 square feet, you can opt for a laundry room, and for both that model and the H1200b, you can select a different master bath layout.
Exterior ADU options
For all of our ADUs, you can choose from various types of siding, roofing, and windows.
Siding: HardiePlank fiber cement lap siding or stucco
Siding color: Linen Ruffle, Dover Gray, or Black Walnut
Roof design: Gable or shed style
Decking, porch, and ramp: Choose from an entry deck or not. Upgrade by adding a covered porch (covered decking) and/or a wheelchair ramp.
Windows: Choose from three clerestory windows or no clerestory windows. As mentioned above, you also can choose to have larger windows in any unit.
Exterior lighting: Choose from one or more sconce lights, and for a deck you can upgrade to multiple can lights.
Electrical outlets and hose bibs: Choose number and location from among fixed options.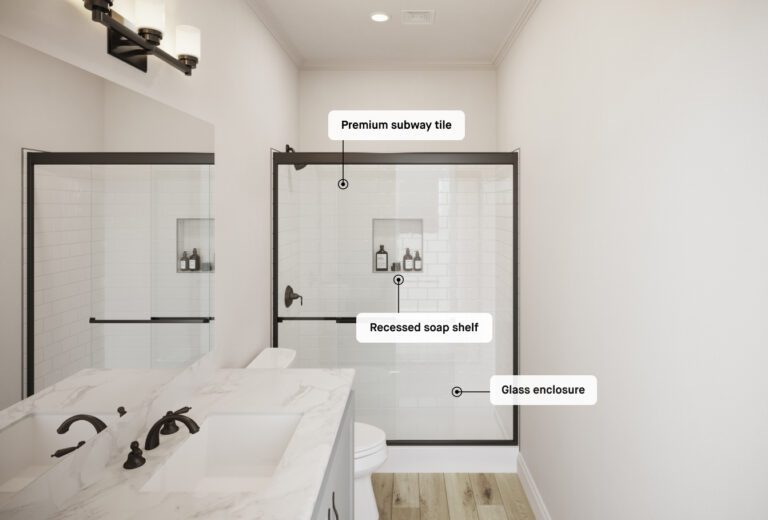 Interior design ADU options
Interior design is the fun part for many people! To start, we'll give you three style-package options: Modern Farmhouse, Contemporary Cottage, or Urban Bungalow. Then one of our design specialists will work with you to customize the elements. Want carpet instead of hard flooring in the bedroom, for example? No problem.
Ceilings: Flat or vaulted
Kitchen: Light or dark cabinets; light or dark composite or quartz countertops; island (flat top or waterfall) or no island
Bath: Fiberglass tub/shower or subway tile shower wall with recessed shelf; steel tub or walk-in shower (with glass or no glass enclosure)
Flooring: Linoleum, plank vinyl, or carpet
Interior lighting: One centered ceiling-mount lighting fixture or multiple can lights. And of course you can bring in your own floor and table lamps!
Appliance and smart-home options
All of our units come with energy-efficient appliances: Whirlpool refrigerator, range/oven, dishwasher, and microwave/range hood, plus a GE washer and dryer. Air conditioning is an optional upgrade.
Rangle/oven: Gas or electric
Thermostat: Standard digital or Nest
Curious to see how it all fits together? Take a virtual tour of one of our models.