Retiring in Comfort and Style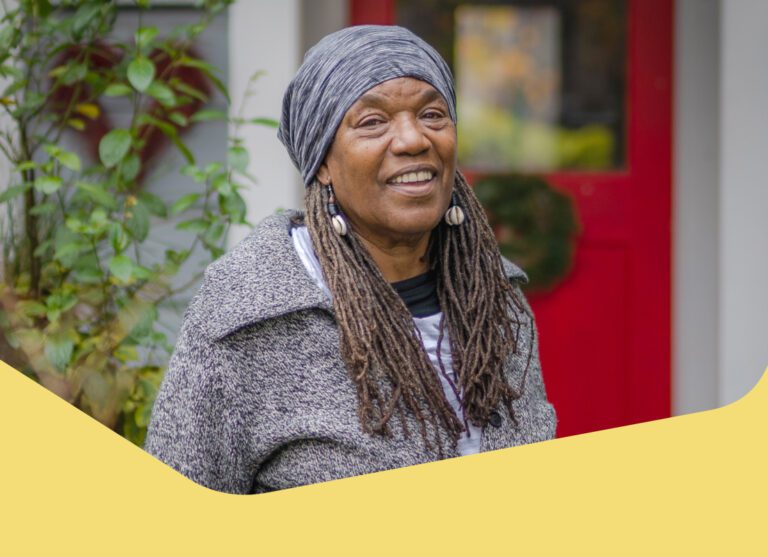 For more than a decade, Taj Johns had been dreaming about where she would live in retirement. A professor in her 70s, Johns was living upstairs in a farmhouse-style duplex she owned. Nineteen stairs up, to be exact—not ideal even without lugging up groceries and laundry. "It's taking me longer to get up those 19 steps," she says. "I wanted to build something more accessible for me as I got older." And that something had to be in Berkeley, California, her beloved home for 30 years—a city where housing typically costs more than double the national average.
Adding a stick-built, or site-built, accessory dwelling unit to her spacious backyard was her first plan. But multiple architects later—and $15,000 out of pocket for various design plans—Johns had nothing to show for her efforts but a pile of frustration. "I'd gone over and over again with different architects," she says. "They would give me the plan, and they'd say, 'Now all you have to do is…' and that's where I'd run into the wall." The laws and requirements for building ADUs in California can confound nonprofessional builders: "It was the red tape and all the permitting…that just overwhelmed me," Johns says.
ADU help from start to finish
Then a friend told her about Villa, an all-in-one ADU builder that could install a prefab home in her backyard at a very reasonable price. Johns was wary, having been stymied by the building process before, but "Ben, my Villa project manager, would explain everything to me. He took the time to build my trust…. I felt so well taken care of."
Villa handled the entire process of installing the backyard home, from design and permits to site prep and installation of the unit. Johns chose the Villa 750 model, which has a starting cost of $219,000, and opted to add a sliding door in the bedroom out to a private patio. She's thrilled about the modern look and amenities, a welcome change from her late-1800s primary home. "I'm really impressed by the quality," she says. "I get more excited each day about decorating." Plus, no more trekking up those 19 steps.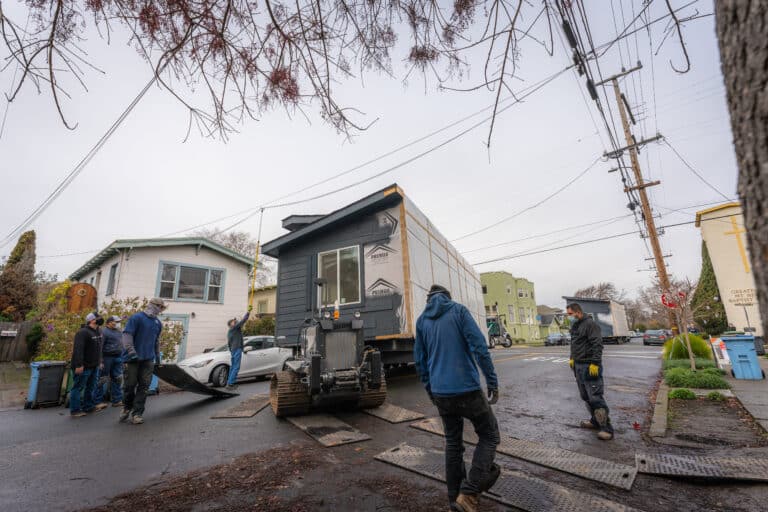 More retirement income and options
Thanks to plenty of equity in her farmhouse duplex, Johns simply refinanced to pay for the ADU. And moving into it means she can rent out the top unit of the duplex, increasing monthly income in her golden years. An experienced property owner who also owns a fourplex next door, she appreciates both that extra income and the flexibility of her ADU investment.
"I don't have to be definite about anything," Johns says. "I might get tired of it." If that happens, she can turn the ADU itself into a rental. With the well-known housing shortage in the Bay Area, finding a tenant should be a snap.
But for now, Johns is just enjoying the immediate benefits of her ADU investment: the ease of having everything on one level, and the beauty of indoor-outdoor living in the California sunshine. And is she glad she chose Villa?
"The whole process has been excellent," she sums up. "I'll say that over and over again.… It takes experts to go in and do everything…and Villa has the experts. To me, that's the biggest piece."
Interested in an ADU for retirement?
If you're wondering whether building an ADU can enhance your own retirement living, get a free property assessment. You'll learn whether your site is eligible, what a unit might cost, and more.