Want to Increase Home Value? Consider These ADU Ideas
Whether you're looking for rental income, a place to welcome overnight guests, or a personal escape that lets you paint, write, or work in peace, an accessory dwelling unit (ADU) can fill the bill. The benefits of building an ADU go beyond the short term, too; adding living space increases property value, which can mean more money in your pocket when it's time to resell your home.
How much can an ADU increase property value?
While your home's sale price will of course depend on your unique property, consider that in Los Angeles, the median listing price for a home was $557 per square foot in December 2020. That means if you add a 1,000-square-foot ADU, you've theoretically upped your asking price by $557,000. In the Bay Area, known for its astronomical housing prices, the average home sold for $1,015 per square foot in 2020, according to Bay Area Market Reports. So adding a 1,000-square-foot ADU could boost your asking price by a cool million dollars.
Popular and creative ADU uses
Even if your eyes are solely on resale value, building an ADU can provide financial or other benefits from the day you get keys in hand. Here are a few.
Rental unit
Especially in California, with its notorious housing shortage, building an ADU to rent out is an excellent investment. Not only do rentals provide extra passive income, but they're investment assets for the long term. You can build an ADU as a rental whether you live in the primary home on the property or not, thanks to California's new ADU laws. They eliminated the owner-occupancy requirement, a boon for investors and landlords.
If you would rather have short-term tenants than monthly or yearly ones, you may be able to set up your ADU as an Airbnb or a more traditional bed-and-breakfast. Check your local regulations to see what's allowed.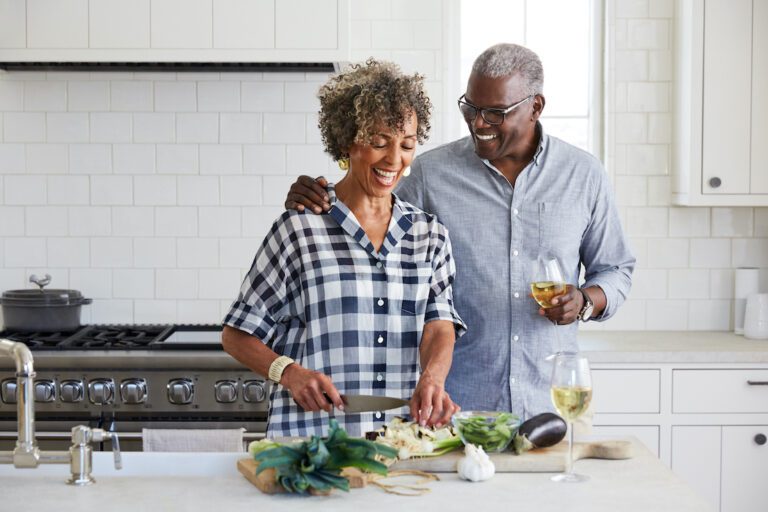 In-law unit for parents (or grown children!)
If you have aging parents who need caring for, relatives who need a place to stay, or any other family member you'd love to have closer for another reason—some childcare help, perhaps?—building an ADU as in-law unit, or granny flat, is a wise move. As it's a fully separate structure, everyone can have plenty of personal space so togetherness doesn't become too much of a good thing.
Read about how Paul Gigliotti and the Norton family brought family members home with an ADU.
Guest house
Show your hospitality by giving overnight guests their own separate home in the yard instead of making up the couch. Especially when the stay is for an extended period, having personal space to retreat to will benefit both them and you. Even if your guests don't spend the night, a backyard home can be a hangout for noisy teens or a place where someone can party without disturbing the rest of the family.
Multifunctional home office
Working from home can be harder than it looks. Blurry work-time boundaries, kids constantly interrupting, distractions galore…scads of elements are conspiring against your productivity. Give yourself a separate space where peace and quiet to actually get things done is yours for the taking. Whether you have your own business or telecommute to a job, using an ADU as a home office can mean the difference between take-home pay and taking flak from the boss—or just dealing with a lot of unnecessary stress. Plus, it's much more professional to meet clients in a dedicated space than at the kitchen table.
Backyard art studio, yoga room, or music studio
It can be hard to focus on your Downward Dog when your own dog is begging for a walk. And who can make art when the rest of the family is making such a racket? Having a separate ADU to use as an art studio or yoga studio can help you feel more fulfilled and calmer, giving you energy to help others who need it. And marriages have fallen apart for less of a reason than a spouse's daily drum practice in the house. Head off trouble by installing an ADU as a music rehearsal space.
Rental space for classes or groups
If you set up your backyard unit as a studio for art, yoga, music, or whatever else, consider renting it out to groups or individual instructors who are into the same thing. A separate entrance means you won't have to interact with anyone—except maybe to collect payment.
Personal sanctuary
If you've ever locked yourself in the bathroom just to hear yourself think or pretended to be sick so everyone will leave you alone, an ADU as personal sanctuary might be just the thing to lift your spirit and help you recharge on a regular basis. Remember, you have to put on your own oxygen mask before helping others.
Ready to add value to your property?  
Do an online assessment to find out if your home is eligible for an ADU. It's free, and there's zero commitment.