It's Never Been More Affordable to Build an ADU—Here's Why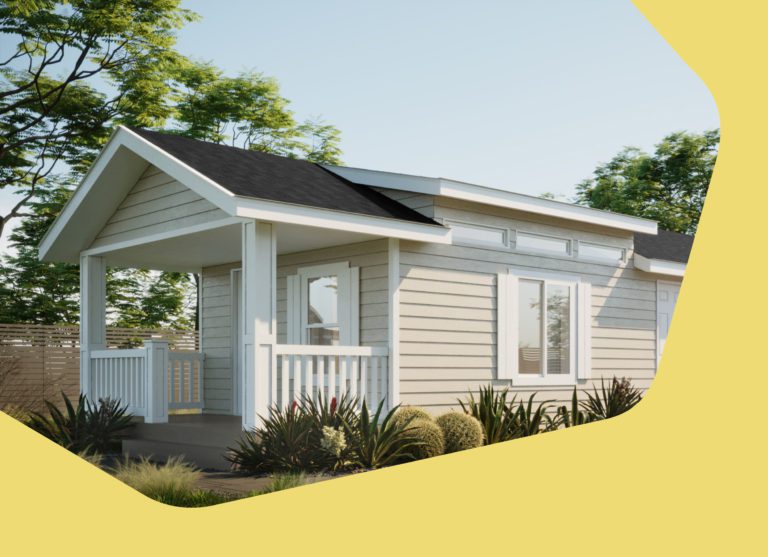 In 2020 and 2021, California rolled out statewide laws that loosened restrictions on building ADUs (accessory dwelling units), expanded the type and number of ADUs you can build on one property, and reduced associated fees. That means it's never been easier or more affordable to build an ADU. Here's an overview of the reduced fees and other benefits you can take advantage of now. We'll also discuss at financing options, tax deductions, and energy-saving potential to help you gauge the cost versus benefit of adding an ADU to your property.
Fee reductions and other cost-saving changes
To start, the state has eased parking restrictions. If you live within a half mile of public transit or one block from a public car-share program, or if your dwelling is on a street that offers on-street parking permits, you are not required to add an additional parking spot for your ADU. Additionally, new legislation eliminated the impact fees for ADUs smaller than 750 square feet. Prior to this change, these fees could be up to $50,000.
Favorable ADU financing and tax deductions
New financing options are also being developed. The Silicon Valley Housing Trust has launched an ADU loan program for residents in the South Bay, and San Mateo Credit Union has launched an ADU construction loan program.
Planning to rent out your ADU? Good news for your next tax return. You can deduct a portion of your ADU's fire insurance bills, HOA fees, and mortgage interest.
Villa's units are energy-efficient and solar-ready
Our ADUs connect to existing electrical service through either the main panel or a separate panel on the outside of the house, which helps to control electrical costs. Another cost-saving perk? Our homes come with energy-efficient LED lights, energy-efficient appliances, and low-flow faucets. Every Villa unit is also solar-ready, so you have the option to switch to solar anytime and take advantage of those long-term cost savings.
We can help you assess the size and type of ADU that makes the most sense for your property and your financial goals. Complete a short eligibility assessment to get started.