Prefab vs. Stick-Built ADUs: A Side-by-Side Comparison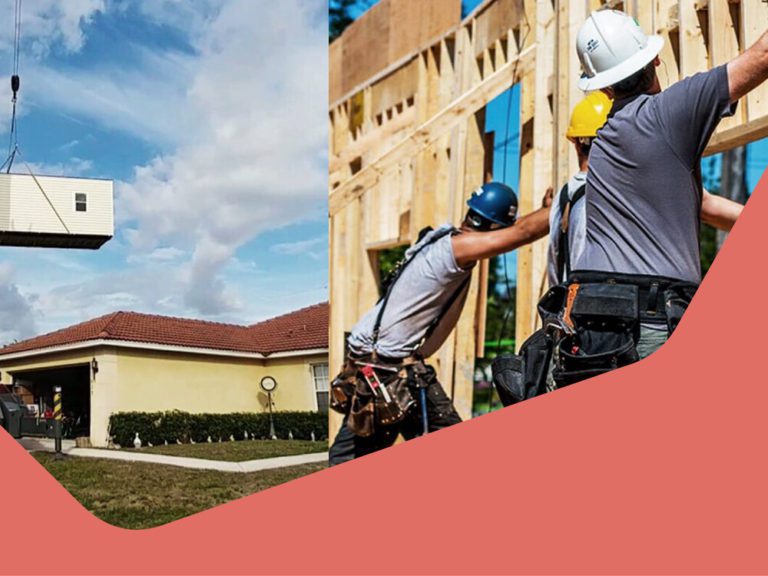 Prefab homes are on the rise in the U.S., and for good reason. With more high-quality features than ever, this controlled and predictable building option appeals to homeowners looking to avoid the curveballs and headaches that come with traditional builds.
In addition to having controlled costs, prefab homes can be built offsite, reducing noise and interruptions. Another perk of the offsite build is no weather delays in the build phase, which helps to control the total build time. This helps you you accurately forecast when you can take advantage of your new space or begin to collect rental income.
Here's a side-by-side comparison of prefab accessory dwelling units (ADUs) and traditional stick-built ADUs.
Prefabricated ADUs
Fixed cost
High degree of flexibility
No architect or engineering fees
Offsite build
Starts at $299 per sq ft
2–4 week onsite installation
No weather delays
Fixed timeline
Stick-Built ADUs
Variable costs 
Complete flexibility
Varied architect and engineering fees
Onsite build
Starts at $700 per sq ft
6–12 months of onsite construction
Potential weather delays 
Variable timeline
Why are prefab ADUs more affordable?
The costs of all the requirements of traditional stick-built homes can quickly add up—particularly architecture and engineering fees. Something else to keep in mind if you plan to independently build a custom ADU: The time investment is steep. Applying for permitting, managing contractors and tradespeople, and sourcing fixtures and interiors are a hassle, and each cost is separate.
Villa offers 10 prefab models, ranging from 440-square-foot one-bedroom homes all the way up to 1,200-square-foot three-bedroom homes. We offer managed customization options, and every unit has a solar-ready roof as well as high-quality standard features.
The best part? Everything is offered as part of a single fixed cost, including site evaluation, permit package creation and submission, interior and exterior finishings, fixtures, and appliances. Site work for standard sites is included as well, from the foundation to trencing and utility connections.
Want to see if your property can accommodate a detached prefab home?