New California ADU Laws Explained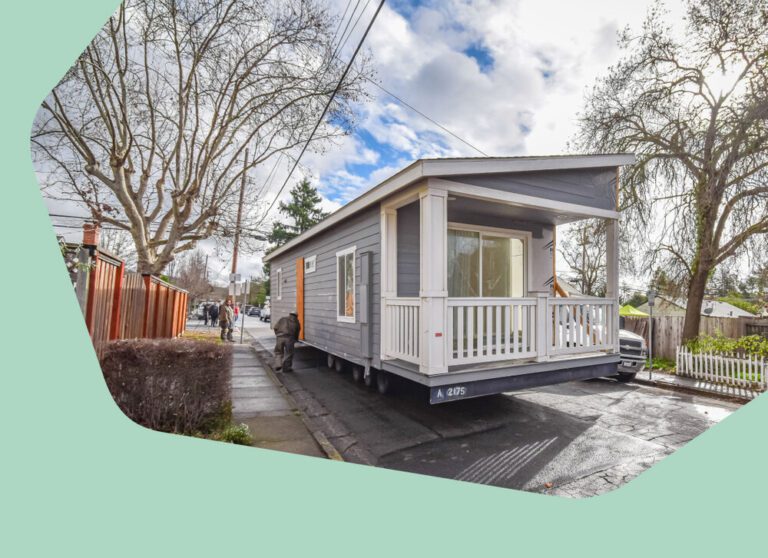 Laws enacted in 2020 and 2021 removed several restrictions around building accessory dwelling units (ADUs) in California and contained measures designed to actively promote construction. Here we'll explain the new California ADU laws, which include Assembly Bills 68 and 881.
Owner occupancy not required to build
You no longer need to live in either the primary home or the unit itself to build an ADU. This is a key change benefiting investors and landlords, because they can now apply for ADUs for their rental and investment properties. Any ADU approved before January 1, 2025 (when the legislation is up for review) will be exempt from any potential future owner-occupancy restrictions.
Homeowners association restrictions overruled
If your lot is zoned for single-family residential use, you can now build and rent out an ADU on your property even if your homeowners association restricts or prohibits it. You also can build an ADU in a historic district or if the primary home is subject to historic preservation.
Size, lot, and setback requirements eased
State law now prohibits any requirements by municipalities regarding lot coverage, minimum lot size, and more for building ADUs. You can now build an ADU that's at least 800 square feet and one JADU (junior accessory dwelling unit, meaning smaller than 500 square feet and attached to the primary home) regardless of your lot size.
You also can turn parts of multifamily structures not used as livable space, such as storage rooms and garages, into ADUs. Local agencies must allow at least one of these types of ADUs and up to 25 percent of the existing multifamily structures. Setbacks in some cases are no longer required or are limited to four feet, increasing buildable space. Fire code setbacks still apply, however.  
More financial aid
Local housing agencies must now include a plan that incentivizes and promotes the creation of ADUs as low- and moderate-income housing. And the California Department of Housing and Community Development (HCD) had to develop a list of state grants and other financial incentives related to the planning, construction, and operation of affordable ADUs.
Fees removed or lowered
ADUs smaller than 750 square feet are now exempt from impact fees imposed by local agencies, special districts, and water companies. (An impact fee is a one-time fee imposed on a property developer to offset the impact on public infrastructure; one study estimates the impact fee for a single-family home in California to be more than $23,000.) Fees for units larger than 750 square feet must be charged proportionately based on the square footage of the ADU and the square footage of the primary home.
As for utility connection fees and capacity charges, ADU conversions from existing space (and JADUs) are no longer considered new residential uses unless built with a new single-family dwelling.
Faster and easier permitting
Permits for both single- and multifamily units must be approved or denied within 60 days, compared to 120 days previously. Less red tape overall thanks to standard statewide guidelines also means an easier approval process.
Reduced parking requirements
If you build an ADU in an existing garage, carport or other parking structure, you no longer need to provide a replacement parking space. You're also not subject to ADU parking standards if:
The ADU is located within one-half mile walking distance of public transit
The ADU is located within an architecturally and historically significant historic district.
The ADU(s) are part of the proposed or existing primary residence or an
accessory structure.
When on-street parking permits are required but not offered to the occupant of the
ADU.
When there is a car share vehicle located within one block of the ADU. 
Do the new ADU laws make you eligible to build?
Get a no-commitment assessment from Villa to find out if one of our ADUs is right for your property. It's free and takes only a minute.