An Oakland ADU Offers Diverse Options
Vivian H. initially had doubts about installing a prefab ADU in her Oakland backyard. "I hesitated a lot at first," says Vivian, a former nurse in her 50s who lives in a bungalow on the property. For one thing, she wasn't sure exactly what the accessory dwelling unit would be used for. Would her daughter live there, or maybe her elderly mother? For another, she was concerned about prefab construction. "I kept thinking, 'I hope it doesn't blow away,'" she recalls.
But Vivian saw the potential in replacing her faulty detached garage with a usable living space, whether for family members or to rent out, and trusted Villa from the first phone call and site visit. "They were very transparent, very honest," she says. And the all-in-one concept was appealing—she had already rejected two other ADU builders because they didn't offer package deals. Villa "made it all so easy," she remembers.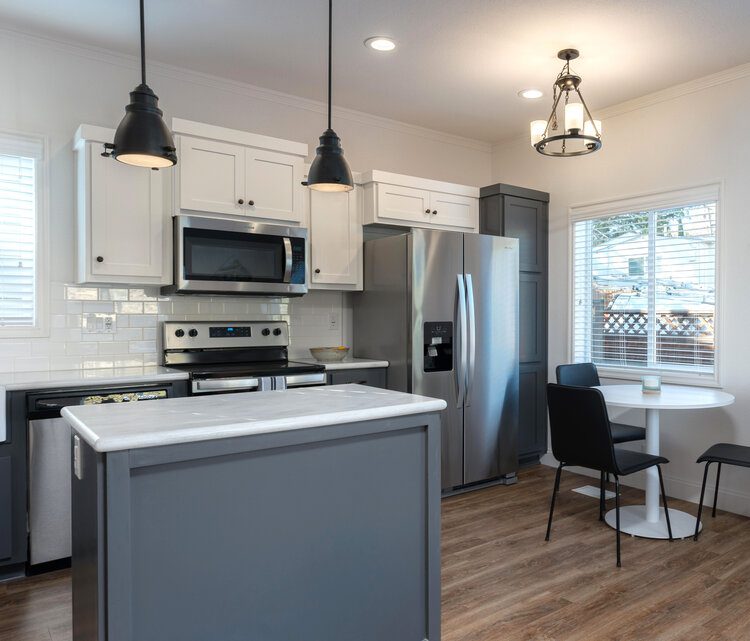 Customizing her backyard guest house
Vivian chose a basic 800-square-foot floor plan for her backyard, with two bedrooms, two full bathrooms, and a "surprisingly big" walk-in closet. The place "feels like a real home," she says. "It's pretty spacious." Most of the details she wanted were included, but she customized a few, like choosing two-tone cabinets and a Nest thermostat.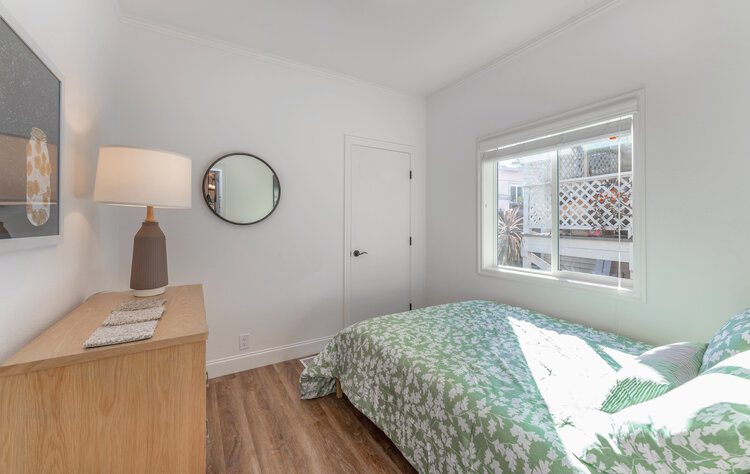 And that concern about flimsy prefab construction? It quickly went out the door. "The foundation is actually what sold me," she recalls. "It's so sturdy and strong, even better than my own home's foundation."
Regularly scheduled phone meetings with the team kept Vivian informed as installation got underway, and Villa's project manager made a particularly good impression. "Ben Nelson is absolutely wonderful," she says. "And the rest of the team is great too."
Financing her ADU
Purchasing any kind of home is a big step, but Vivian found that financing the ADU wasn't an issue. Although she already had savings, she ended up refinancing her main home after talking with ADU loan specialist Meredith Stowers. "It was more cost-effective for me to refinance," she says.
And, since her daughter and mother chose to stay where they were, Vivian has found a temporary renter. This creates an extra income stream while still letting her keep her options open for a more permanent setup in the future. "A family member might still move in, or I might live there and rent out the main house," she says. "I'm not worried about it at all."
Any hesitation clearly is a thing of the past for this retired East Bay homeowner. "I'm so glad I did it," she says. "The whole process has been very good. Villa has been fantastic."
Interested in a backyard home?
If you're wondering whether an ADU might be right for your property, start by clicking below to get a free, no-commitment property assessment.