ADU vs Traditional Home Addition: Which is right for you?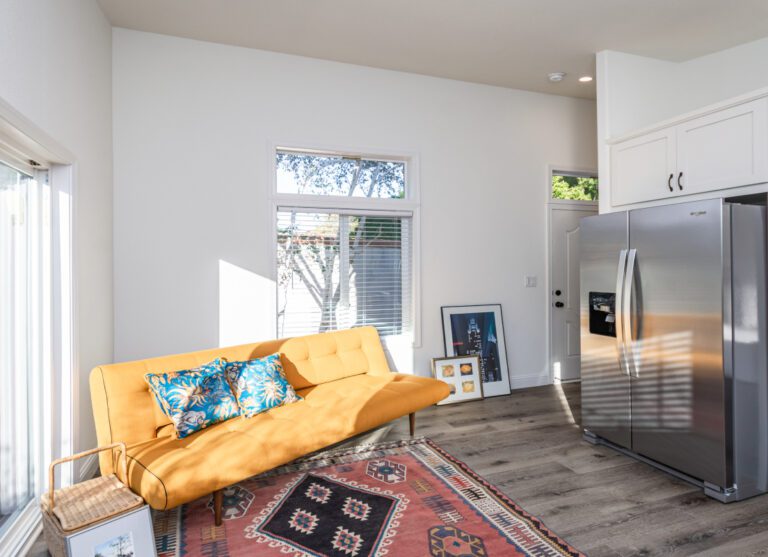 ADU vs. Addition: Which Is Right for Your Home?
For most homeowners, a primary residence represents not only a place to live but also their most significant investment. And both primary residence owners and landlords know how important it is to make the right investments to upgrade their properties. 
Remodeling or renovation are certainly options, but many property owners want to add livable square footage, and this means weighing the pros and cons of an ADU vs. addition. What does each option entail, and which offers the greatest benefits for your property and your lifestyle? Let's take a closer look at both.
An accessory dwelling unit is typically a backyard or side yard structure that's separate from the primary house. Each jurisdiction will have parameters for the height, square footage, and placement of this structure, and it must adhere to relevant zoning and permitting standards.
California has a range of ordinances associated with ADUs, which are outlined in the California Department of Housing and Community Development's Accessory Dwelling Unit Handbook. The handbook covers everything from zoning to size and parking requirements to occupancy and more.
One of the easiest ways to add an ADU to your property is to choose a structure constructed off-site for your convenience. Pricing typically includes not only the structure but also utility hookups, permits, plans, site prep and foundation, delivery, installation, and finishing.
Costs will vary but could be as little as tens of thousands of dollars, or much more, depending on your preferences. You may also be eligible for ADU aid programs that offer an array of incentives.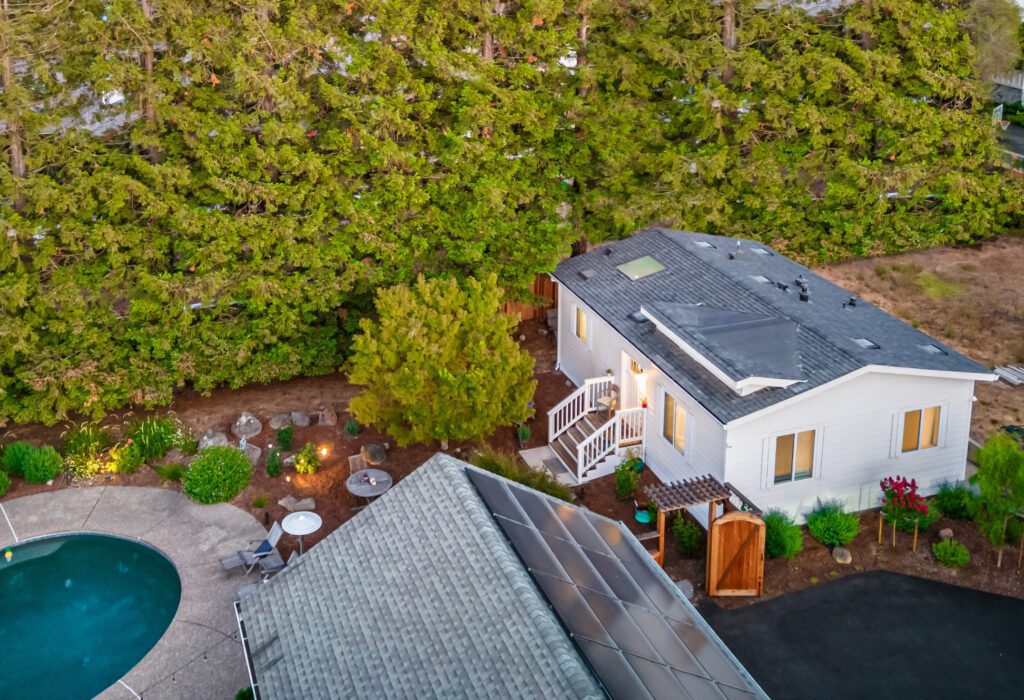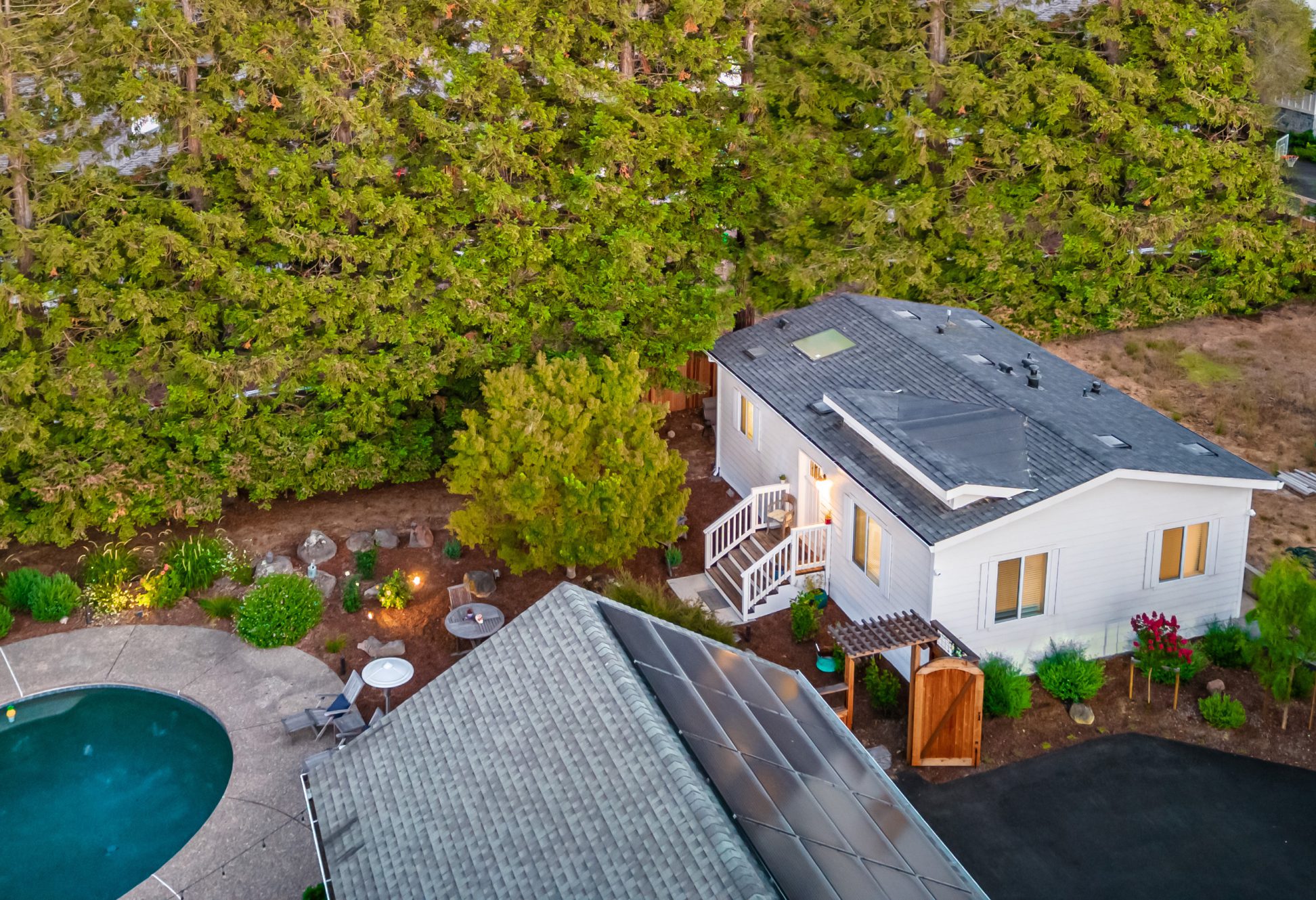 What are the differences between traditional home additions, ADUs, and guest houses?
The main difference between an ADU vs. additions is that traditional home additions are not separate structures. Instead, they involve adding square footage to the existing primary residence. For example, you might convert a non-living space like an attached garage or unfinished attic, enclose a covered porch, expand the ground floor into the backyard, or construct another story on the structure.
The cost of an addition will vary widely, depending on the work you have done. It could range from a very conservative several thousand dollars to make a garage livable up to hundreds of thousands for larger additions. Expect work to take up to several months, during which you'll have to deal with construction in the primary residence.
But what's the difference between an ADU vs. guest house? Sometimes, these terms are used interchangeably. But in general, a guest house is meant for short stays; it allows your overnight guests a little privacy during their visits. In some cases, these detached units may not have a kitchen.
An ADU can be used as a guest house, but it also has all the comfort and amenities needed for daily living. You can also use it as a long-term rental, as housing for a family member, or as a short-term rental if local ordinances allow it.
When it comes to choosing—guest house vs. ADU vs. traditional addition—consider the overall benefits before deciding so you can be sure you choose what best suits your goals and expectations.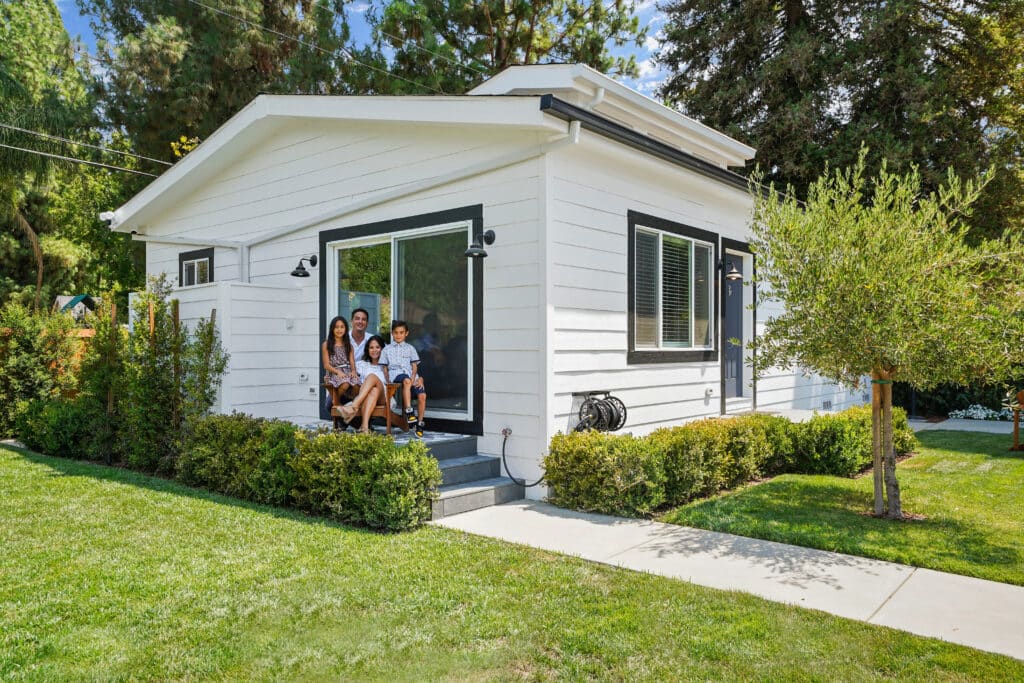 ADU vs. addition: Things to consider
Sometimes, improving your property is about pursuing the best real estate strategies, but you might also have personal reasons for choosing an ADU or an addition. Your choice requires careful consideration so you can enjoy the greatest benefits right now and in the long term. Let's take a look at some of the most important things you need to consider before making your choice.
Maybe you want retirement real estate that offers passive income opportunities, need a permanent living space for a senior parent or an adult child, or a guest house for frequent family visits. Depending on your needs, you may want to pursue an ADU over another option. For example, if you want the space to generate passive income, it's better to choose an ADU instead of renting out a spare room. So first, identify what purpose you want the space to serve, and then go from there.
In a nutshell, what's the difference between an ADU vs. additions? Convenience.
When you have work done on a primary residence, you'll have to live with the noise, mess, and inconvenience of construction in your living space. The work could drag on for over a year.
This is not the case when you choose an ADU. The majority of the construction is done off-site, leaving only the site prep and installation to do on-site in a matter of months. Even better, you'll never have to deal with open walls or workers constantly tromping through your home.
Even if you take pains to create a separate entrance for your home addition in order to make it private for guests, you'll still share a wall, which can impact everyone's lifestyle and comfort. In the ADU vs. addition debate, having a separate structure removed from the primary residence can create a much greater level of privacy for all.
Most property owners seek real estate investment strategies that will result in the greatest return on investment (ROI). Adding square footage is almost always a good bet, but when it comes to an ADU vs. room addition, which will show a greater return?
An ADU could provide an additional lucrative income stream for an existing single-family rental. Installing one in the backyard of your primary residence could serve as a source of passive income into retirement. And an ADU is almost certain to add more value to your property when it comes to resale.
Which property upgrade is right for you?
Choosing an ADU vs. addition will come down to what best meets your needs in terms of budget, convenience, intended usage, privacy concerns, and potential ROI. Understanding what each option has to offer can help you make the right choice for your property and your preferences.
If you're ready to install a convenient, prefab ADU, Villa Homes is here to help with premium structures, an instant quote, and the exceptional customer care you expect. Create an account today to get started.