7 California Cities With Super Fast ADU Permitting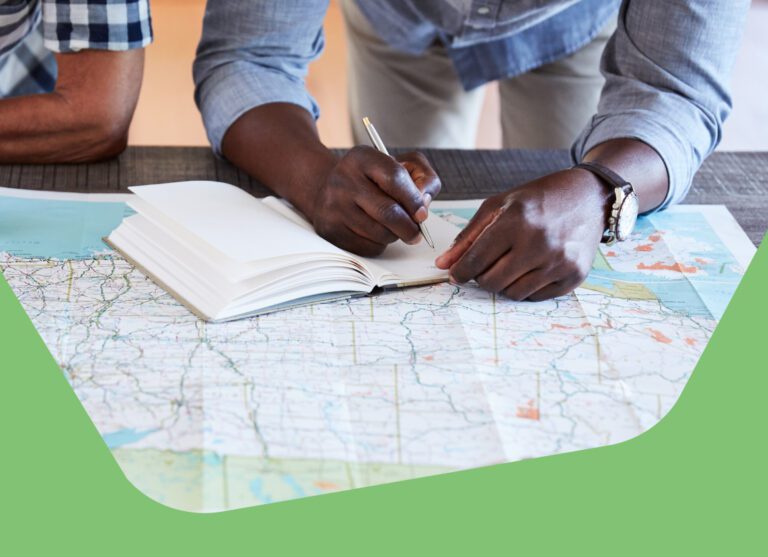 Permits for an ADU must now be approved or denied within 60 days by law throughout California. But let's get real: Local agencies can drag their heels on ADU permit reviews. Here we'll share a few potential permitting delays to watch out for. We'll also let you know about some of the California cities in our service area (the greater Bay Area, Los Angeles County, and Orange County) with the fastest approval times.
Potential ADU permitting delays
The 60-day clock starts when your local planning or building department processes your permit-fee payment. And you'd think the government would be tripping over itself to take your money, right? Sadly, not always. Agencies can take up to a few weeks running that credit card or cashing that check. They can also bill you using a complicated system that makes it difficult to know that you've been billed.
Delays don't end with payment processing either. Incomplete applications and technical errors can add to the total permit review time. One of the great reasons to work with Villa as your ADU builder is that we're familiar with both the permitting process and how individual California jurisdictions operate. Below are some areas with particularly fast ADU permit response times, in alphabetical order.
Note: Average times are based solely on our own experience with the agencies.
Fast ADU Permitting—California Cities
Alameda (city)
Area: 23 square miles
Population per square mile:* 6,596
Average permit response time: 32 days
About 7 miles east of San Francisco and a mile west of Oakland in the East Bay region, the city of Alameda (aka "The Island City") is composed of two islands and a small part of the mainland. Its temperate climate and proximity to the bay make it attractive to lovers of the quintessential indoor-outdoor California lifestyle. Another draw is "Spirits Alley," a stretch of Monarch Street populated by artisan distilleries as well as wineries, breweries, and tasting rooms.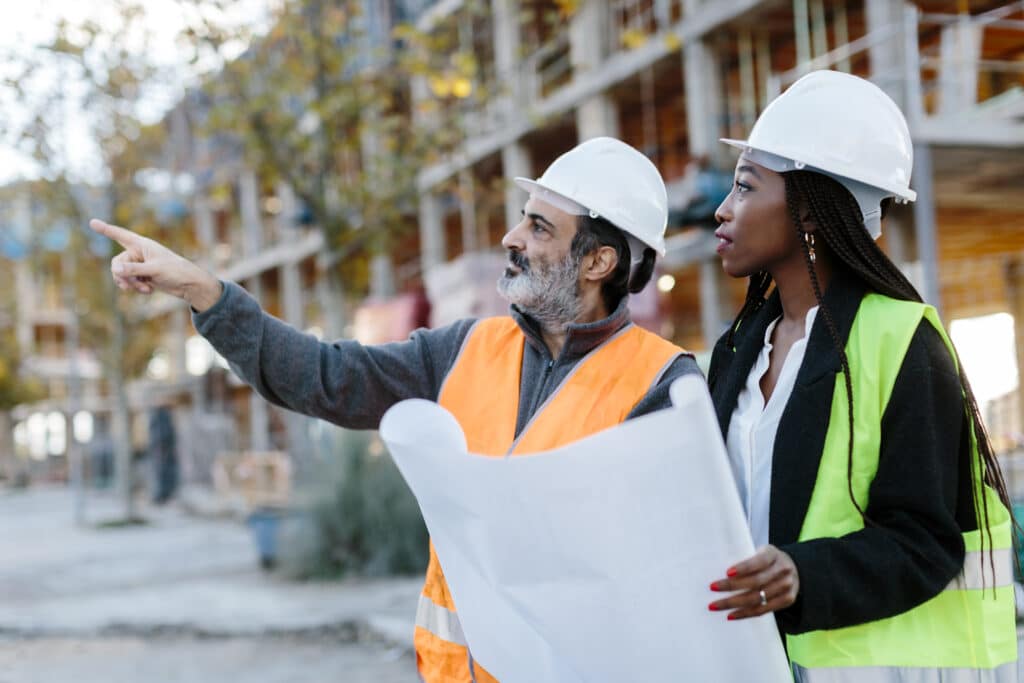 Antioch
Area: 30 square miles
Population per square mile: 3,611
Average ADU permit response time: 21 days
Situated on the banks of the San Joaquin River, Antioch is Contra Costa County's second largest city. It has a semi-arid climate, is home to 31 parks and a wildlife refuge, and boasts a municipal marina as well as private marinas and boatyards. The city takes pride in its affordable housing choices.
Calistoga
Area: 2.6 square miles
Population per square mile: 1,987
Average ADU permit response time: 29 days
Renowned for its hot mineral springs, this city in northern Napa Valley has a Mediterranean climate and plenty of wineries within a short drive. It is home to a geothermal geyser known as "Old Faithful of California" and draws visitors from well beyond the Bay Area. Beware the two-lane roads during peak traffic hours. Calistoga has the lowest population density and the smallest area measurement of all the cities on our list.
Danville
Area: 18 square miles
Population per square mile: 2,332
Average ADU permit response time: 23 days
Named one of the 10 safest cities in California in 2021, the town of Danville is a wealthy suburb of Oakland. Situated in Contra Costa County's San Ramon Valley, it has a Mediterranean climate and highly rated public schools. The general feeling is of a small, family-friendly town but with plenty of good restaurants.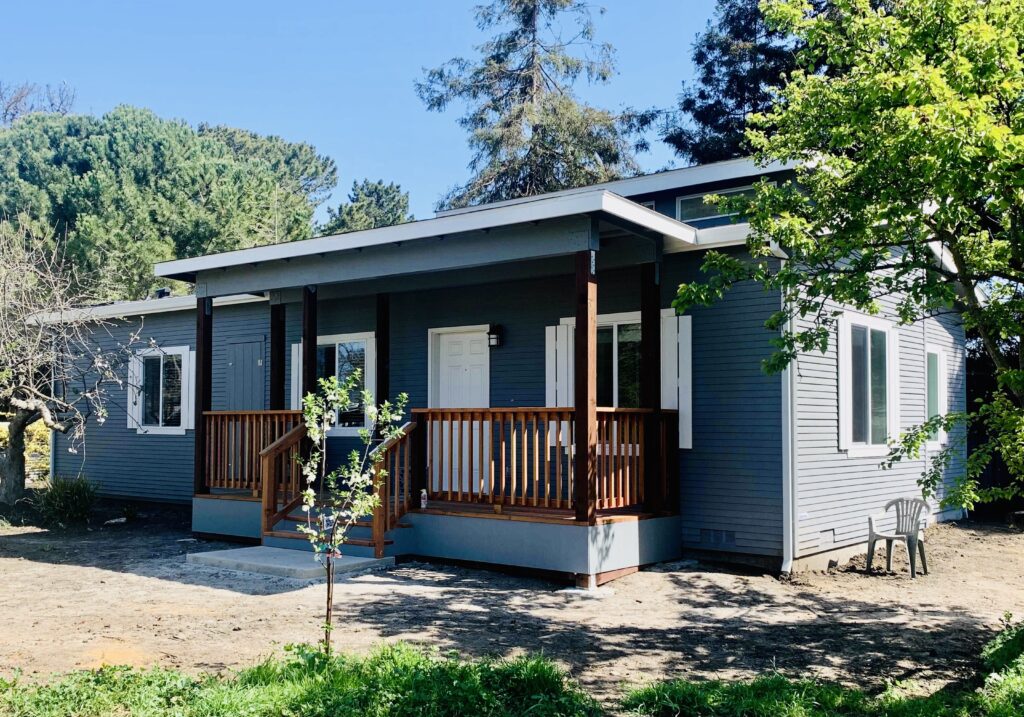 Livermore
Area: 26.5 square miles
Population per square mile: 3,217
Average ADU permit response time: 11 days
Located in Alameda County, Livermore has a Mediterranean climate that's close to semi-arid. It's known for its scientific labs: The Lawrence Livermore National Laboratory is the biggest employer, and the city is home to two U.S. Department of Energy National Laboratories as well. Livermore is one of the state's oldest wine regions. In 2020, the website WalletHub put it in the 94th percentile for its ranking of the best small cities in America. And in 2019 it was named the seventh best place to raise a family on the West Coast by the website SmartAsset, thanks in part to its low unemployment and poverty rates.
Santa Cruz (city)
Area: 16 square miles
Population per square mile: 4,705
Average ADU permit response time: 16 days
About 75 miles south of San Francisco, Santa Cruz is a university town right on the California coast. That means it has educated residents who commute to tech jobs as well as surfers who look like they live in their vans. The Santa Cruz Beach Boardwalk is a major tourist attraction, and the mild, temperate climate lets it stay open year-round. The state's general shortage of affordable housing is particularly felt here; in 2019, an opinion writer for the San Francisco Chronicle stated: "Homelessness is serious and persistent. There is a shortage of affordable housing both for middle-class workers…and for college students." 
The group Santa Cruz YIMBY advocates for more affordable housing in the city. 
Vallejo
Area: 49 square miles
Population per square mile: 3,780
Average ADU permit response time: 38 days
This waterfront city in Solano County about 25 miles north of San Francisco has a mild Mediterranean climate and a diverse population. On the website Niche, one resident says that "most houses have backyards, and it's easy to commute to SF via the ferry or I-80." Others describe the city as "average," "nice," and "OK" when they're not pointing out the bad areas or the issues with the public schools. Housing prices tend to be lower than in many other parts of the Bay Area. Vallejo calls itself the City of Opportunity, which might extend to opportunities for improvement.
*All population density data is from 2010, the most recent available from the U.S. Census Bureau.