A Priceless Escape for Parents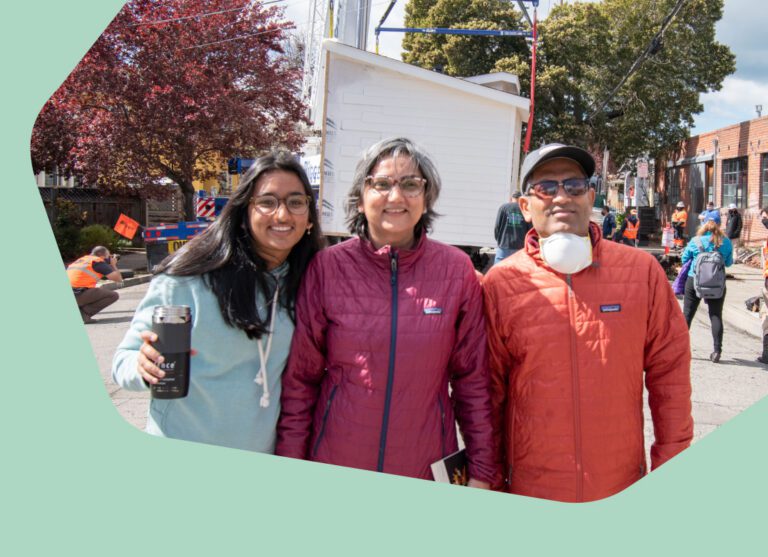 Rama S. needed more space. Her parents, who lived in India, were planning an extended visit before their granddaughter headed off to college. But Rama's 800-square-foot cottage in Oakland, California, already housed Rama plus her daughter and partner, as well as her partner's two adult sons on occasion. Where could the visiting couple stay nearby and in comfort? 
Certainly not in the home's 300-square-foot attached unit added in 2008. That felt too small and didn't get enough sunlight for Rama's parents, Yashwanti and Sajjan. The solution: build a bigger, detached accessory dwelling unit (ADU) in the backyard.
Separation without the anxiety
"My parents and I both wanted them to have a separate unit for themselves," Rama says. Prefab construction was a priority too, as her partner was working from home. Excess noise and construction debris don't make for productive workdays!
The first two prefab ADU builders Rama approached weren't a good fit. One had a limited range of units not structurally compatible with her main home. The other had financial backing from overseas, and "I wasn't confident giving them a deposit and having them make my home," she says. Then she found Villa.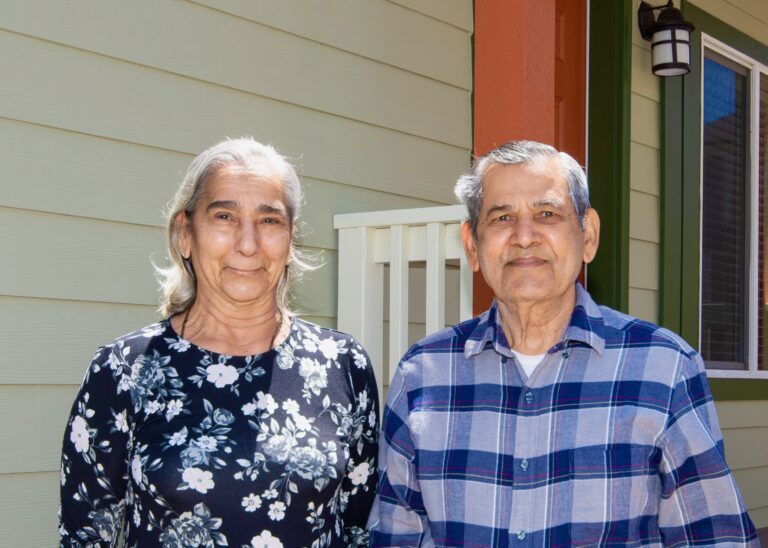 Responsive builders, customizable units
What made Villa the right choice for Rama? For one thing, she was impressed by the Villa team's "responsiveness and uprightness," she says. For another, "They had venture funding and roots in the community. They were also humble and willing to understand where I was coming from."
Villa's units were prefab but customizable, and well priced to boot. Plus, thanks to the virtual design process, "I could include my parents in designing even though they were in India. It made them feel like they were part of the building team," Rama says. The final choice: a customized version of the Villa 750.
It pays to finance
Having owned the main home for 17 years, Rama had plenty of equity in it—and the property value had increased substantially. So although she had enough cash to pay for the ADU outright, cash-out refinancing was the way to go. "My interest rate came down, and now I can even refinance again because I have more cash in the house," Rama says. "If my partner's son wants to buy a home, we can help him."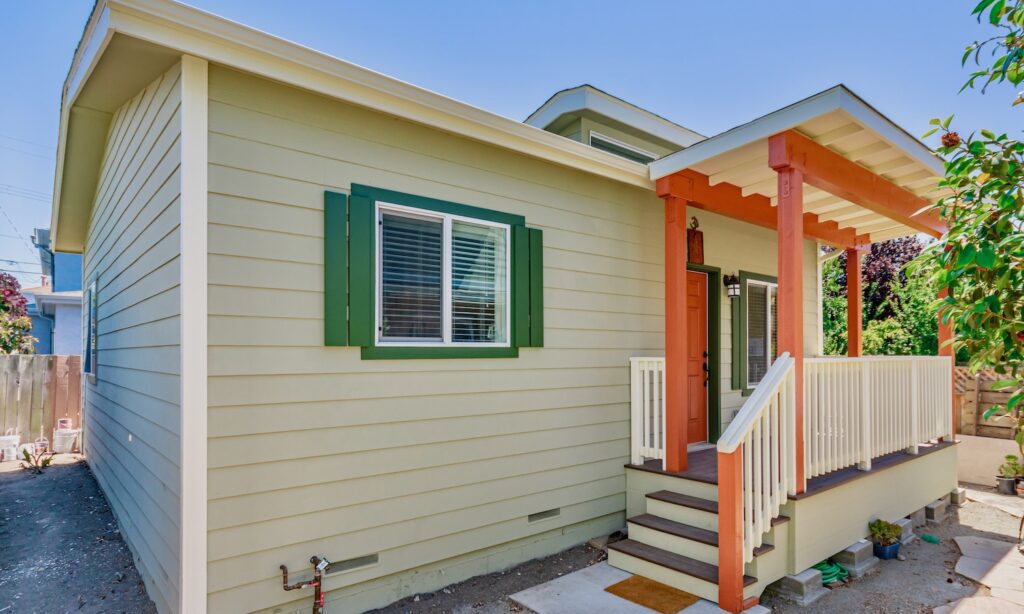 Need for speed
Rama praises the new home's architectural design and strength. Her parents love how sunlight pours in on all four sides. But an expedited installation was critical. As a crane was lowering the new ADU into Rama's yard in March 2021, COVID was massively surging in India. Sajjan and Yashwanti needed to get out, and fast.
The Villa team made the home livable in just over five weeks, hustling to get water and electricity running and an occupancy permit for the couple. That hustle may have made all the difference.
"I lost uncles and aunts to COVID in India while my parents were living there," Rama says. "This was like an evacuation. My parents got evacuated in time."
Want extra living space for loved ones?
See if your property is a good fit for a Villa ADU by clicking the button below.